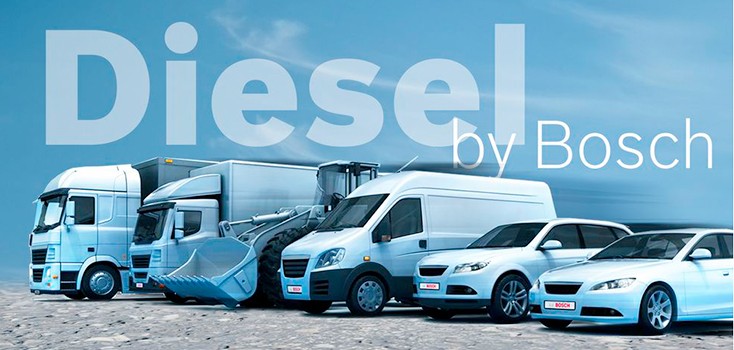 As the kilometers on your vehicle and its diesel engine add-up, there comes a time when your fuel system will need service and possibly replacement of its diesel fuel injectors.
Today, there are many options that have to be carefully considered when sourcing replacement parts, since there are a number of different price-quality ratio products on the market. It is possible to buy brand new and re-manufactured injectors from the vehicle manufacturer as well as from the fuel system manufacturer. But there are also more budget-friendly solutions, offered by some smaller workshops.  
To distinguish itself from these workshops, Bosch has established a globally known Bosch Diesel network that serves for reparation of all types of diesel components. The market position is built on its established reputation for expertise, innovation and quality in all aspects of diesel engine repair and maintenance, as well as the best price-quality ratio of its repairs.
With 3,900 workshops worldwide, the global network of diesel specialists has become the first choice for the professional servicing of Diesel engines.
The repair of the Common-rail injectors and pumps is performed using original spare parts and according to the repair-procedure approved by the manufacturer, what makes a clear quality difference between the products that can be purchased on the market.
Therefore, Bosch has reported back on some comprehensive testing of re-manufactured injectors that were not authorized by them.
The Bosch service team uses state-of-the-art equipment to test and evaluate re-manufactured/rebuilt injectors such as the EPS-708 test bench with Bosch's patented 'Shot-to-Shot' (SST) technology to evaluate the calibration values.
Alarmingly, Bosch found that over 70% of the non-genuine injectors presented significant engine performance issues if installed into a diesel common-rail fuel system.
Bosch team found the following engine performance concerns during the inspection of the injectors:
No start,

Internal or external fuel leaks,

Rough idle,

White and black smoke,

Low power.
Installing questionable injectors into a late-model fuel system could result in having to redo the entire job. It is not unusual for it to take 8-hours to re-install just one set of injectors. It is worth to mention that it takes  only one poorly operating injector to negatively impact the entire engine performance.
These caveats are hardly worth the savings since they could compromise customer satisfaction and the future business of a workshop.
Diesel fuel injectors of the latest generation are highly sophisticated components,  controlled by a high-performance engine computer, since the injectors are designed to cycle injection 5 – 8 times per combustion event during the delivery of fuel into the cylinder.
Bosch Common-rail injectors are remanufactured following a strict re-building process to produce a consistently reliable product with exacting performance characteristics. This means certified production, replacement of all worn parts  with original Bosch parts, incorporating the updates and using the newest production technology.
High-quality components, rigorous standards, and strict testing requirements ensure the production of functionally sound, durable, reliable injectors with Bosch's 100% guarantee.
Since most vehicle owners as well as workshops would like to avoid further issues after such an extensive repair, it is strongly suggested to contact your Bosch authorized diesel service facility that has all of the necessary equipment and training to properly service your diesel engine and ensure that replacement components meet the OE standards for performance and reliability.