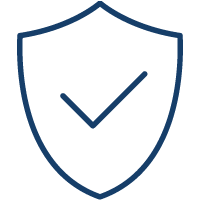 Timely remanufacturing 
- efficient and safe
Competition in transport and logistics is immense. Cost of repairs and maintenance can make a significant difference and every cost saving is a step forward. Remanufactured parts are safe for all types of vehicles – cars, buses, trucks and all types of (semi-)trailers, including the older generations of trailers. Original remanufactured parts include all types of passenger and commercial vehicles and they come with an one-year warranty.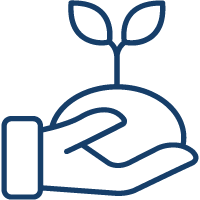 Positive effect on 
the environment
• Reliability of an original built in product
• Shortened waiting period with efficient delivery
• Competitiveness at a reasonable cost with top quality
• Contribution to environmental protection; far less row material is spent for remanufacturing than for the production of new, and in the process of remanufacturing the emission of carbon dioxide is reduced for 70% compared to the production of a new product.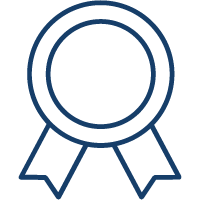 Quality is our primary objective
When our authorised Bosch specialists repair a common-rail injector or a common-rail injection pump, the repaired part is labelled by a special proof of quality.
Common rail injectors (CRI) and common rail injection pumps (CP) are labelled by special adhesive repair ID labels. Common-rail injectors for commercial vehicles (CRIN) are marked and identified using repair ID clips.
In Bosch terms, quality means:
Certified testing equipment

Specific, Bosch-approved, repair and testing procedures

Original Bosch test data and genuine spare parts

Warranty for repairs

Comprehensive staff training by Bosch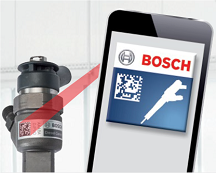 Free Bosch QualityScan app is available for donwload at store.apple.com/de (iOS version) or play.google.com (Android version)
1. Download and install the app
2. Scan the part code
3. Browse part information
Try it for yourself
Use QualityScan app to scan a repair ID label on a diesel part or visit QualityScan web site. By using QualityScan, Bosch repairs of injectors or injection pumps can be checked easily and conveniently.
Part information may be entered into the database only upon thorough testing of compliance with Bosch standards. To use full benefi ts, please download the free QualityScan app in Apple Store or Google Play Store and install. Scan the code on the label to retrieve and display comprehensive information on the parts. Alternatively, the information can be retrieved by visiting QualityScan web site and entering information found on repair ID label.