Bosch Diesel Center in Hrvatski Leskovac, one of the best-equipped centres in the region, is new modern facility equipped with state-of-the-art Bosch testing equipment, devices and tools for high pressure pumps, nozzles, and injectors. Center services include diagnostics, testing, and special tooling software, repair of diesel component systems, repairs of injectors and injection pumps, system testing and Common-Rail injectors. There is also production line for remanufacturing turbochargers. Long experience in services, along with expertise, constant updates on the latest developments, theoretical education and practical trainings provided by Bosch experts guarantee our technicians' perfect ability to repair any vehicle.
Along with new test equipment, special tools and supporting systems, all processes are in line with Bosch's highest technological standards. There is also a clean room where the injectors are renewed under strictly controlled conditions. The Center provides diagnostic, repair, and remanufacturing of Bosch components for fuel injectors in passenger and commercial vehicles, industrial engines, marine engines, and locomotive diesel engines, testing and repair of common-rail systems, as well as 12-months guarantees for the parts and services provided. All sales and servicing personnel are continuously trained on sophisticated equipment, vehicle maintenance, and repair software maintained by specialists of the principal, who in this way upgrade their already rich technical experience.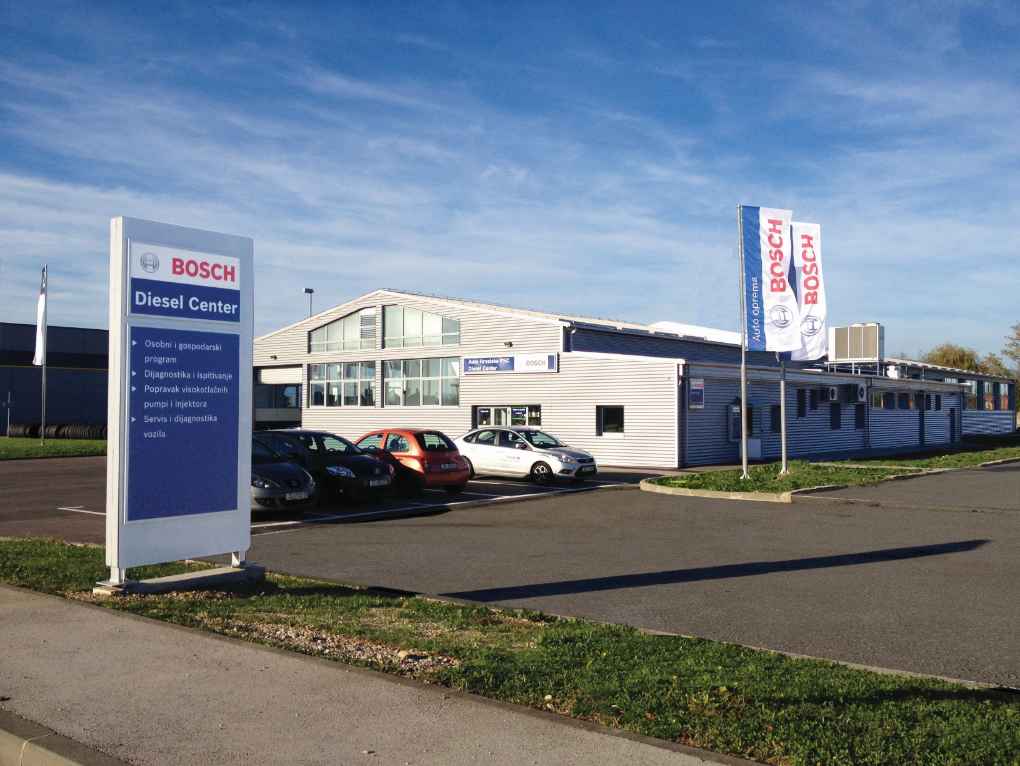 Diagnostic for passenger cars and commercial vehicles
Maintenance, servicing, repairs
To become a synonym for competence and competitiveness in the 
market for automobile products and services.
Provide users long-term access to all kinds of high-quality products and services in the automotive profession by conducting activities with the appropriate attention to social values and environmental protection.