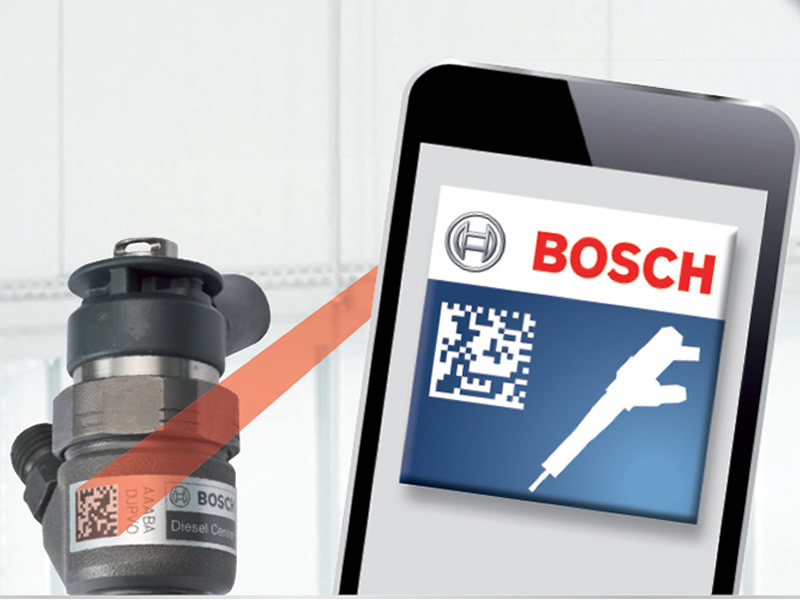 The repair of the Common-rail injectors and pumps is performed using original spare parts and according to the repair-procedure approved by the manufacturer.  Afterwards, the injectors are introduced into BQS (Bosch Quality Scan), a quality monitoring system designed and monitored by the manufacturer, in order to allow the customer to see various details of the repair that has been carried out.

Bosch Diesel Center sells repaired Common-rail injectors and pumps that are introduced into the global Bosch quality system, called the Bosch Quality Scan. The Bosch Quality Scan is designed to ensure transparency and quality of repair, and to the customer as an evidence of the repair quality, which is carried out in accordance with Bosch specifications, rules and procedure. This evidence of quality assures the customer that certified testing equipment and original spare-parts have been used, and that the repair was performed according to the defined and technology approved by the manufacturer. 

The aforementioned quality system implies the attribution of a special repair identification mark (sticker in the case of passenger car injectors, and couplings in the case of commercial vehicles). The identification marks are uniquely determined and related to the injector. The customer is able to independently check the quality of the repair by entering the repair identification number in an online database, which is available to free Quality Scan applications at the Apple Store or Google Play Store, or at the Bosch Quality Scan website, and provides authorized Bosch Diesel workshops and the manufacturer with detailed insight into the results of post-repair tests and a list of all installed parts.